5 Things I Wish I Knew before Going to Malaysia
Located between Thailand to the north and Singapore and Indonesia to the south, Malaysia represents different things to different people.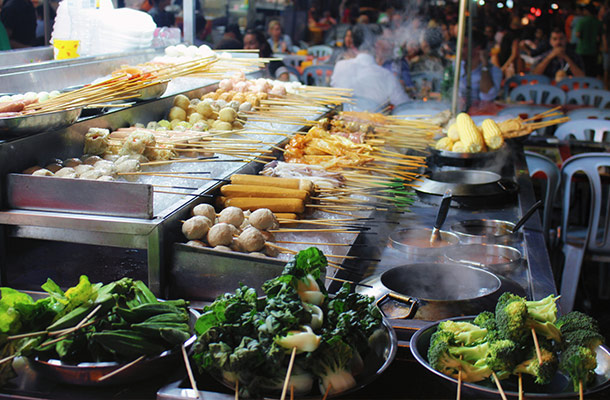 It's a melting pot of cultures, a vibrant developing nation and a haven of natural bio-diversity.
Whether you come for a city break, a beach holiday or to fulfill your scuba diving dreams, Malaysia exceeds expectations.
Gavin Macaulay from Dive the World shares the five things he wishes someone had told him before going to Malaysia.
1. Cultural Heritage in Malaysia
Malaysia may be governed by and for Muslim Malays but that doesn't mean that other religions and cultures cannot thrive here. Chinese, Indians and indigenous ethnicities all contribute hugely to the nation's prosperity and cultural richness. The result is that Malaysia is often lauded as a fine working example of multi-culturalism.
2. Is English Widely Spoken in Malaysia?
As Nelson Mandela said 'Speak to me in a language I understand and you speak to my head. Speak to me in my language and you speak to my heart'. Having said that, English is widely spoken; much more so than in most other Asian countries, so reasonable English is enough to get you around.
WorldNomads: Especially if you're heading out from the big cities if you learn a few words of Bahasa you will be greeted with broad smiles.
3. Cheap Flights in Malaysia
Air Asia has made air travel easy and affordable. This budget airline based in Malaysia flies all over Asia and beyond from its two main hubs, Kuala Lumpur and Kota Kinabalu. The carrier's strapline 'Now everyone can fly' is shown to be true by the village folk who board the plane wide-eyed, fiddle confusedly with their seatbelt and are surprised at a little table popping down from the seat in front. It is a low cost airline so beware of baggage limitations and don't expect much sympathy if you miss your flight for any reason.
4. Food in Malaysia
Food is often mentioned as one of Malaysia finest points. From cheap roadside hawker stalls to deluxe fusion restaurants there is something for everyone. Often pork is not on the menu but just about everything else is. Penang is considered the gastronomic capital of Malaysia and it showcases influences from India, China, Thailand and beyond with an intoxicating blend of ethnicities and traditions that reflect the nation itself.
WorldNomads: Health standards are higher in Malaysia than some other Asian neighbours, even for street food, but it still makes sense to follow these simple tips for good Food hygiene.
5. Don't Miss Borneo
While peninsular Malaysia is home to popular spots like Kuala Lumpur and Penang, the 2 states of Malaysian Borneo, Sabah and Sarawak have a huge amount to offer and a very different atmosphere. These states are for nature-lovers with Sabah, in particular, boasting the country's best diving (Sipadan, Layang Layang), highest mountain (Mt Kinabalu), and natural highlights (Orangutan rehabilitation centre and Kinabatangan Rainforest). All these attractions are geographically close together and the atmosphere in Sabah is more relaxed and liberal than some parts of the peninsula.
WorldNomads: In 2013 the peace was shattered when insurgents from nearby southern Philippines claimed sovereignty over parts of Eastern Sabah. Naturally Malaysian authorities resoponded with force which had consequences for the plans of travellers. The remote islands in the far east of Sabah are also susceptible to harrassment by pirates – and we don't mean a jolly jaunt with that rascal Capt Jack Sparrow.